Sexuality and the Sacred Feminine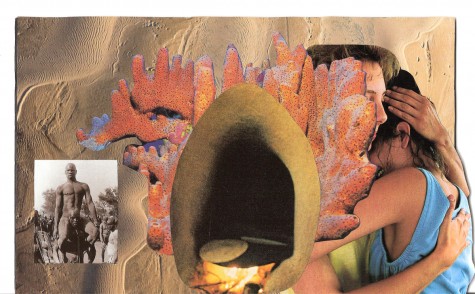 Readers of my website and blog know that I've been on a long  journey of recovery from sexual abuse and assault at the hands of men as well as from physical, emotional and mental abuses by my mother.  For 25 years I have worked hard and diligently to re-member myself, sewing the pieces together that had been ripped asunder, and realizing that I am a good person.  My process started with mental work to understand my history, proceeded into spiritual awareness to provide a bigger perspective, then came back down into my body as physical reclamation of the joy of being a woman.  I wouldn't change anything about this miraculous journey back to myself!
The most amazing realization to date is that the experience of my mother, the more damaging parent in terms of attack on my well-being, is actually the greatest gift of my life.  This is because her mothering drove me into the embrace and awareness of the Sacred Feminine.  An un-mothered daughter herself, her inner masculine became a dominant force -aggressive, critical, and predatory.  The absence of the Sacred Feminine in my upbringing created a powerful thirst in me to find Her.
I have been working closely with the Sacred Feminine for several years now.  The energy of the Sacred Feminine is the most wonderful balm to my spirit, and lives in a very real, embodied way in my daily life.  In fact, the embodiment of Her is what opened the invitation to mature my inner masculine.  This year I was aware of these two dynamics collapsing into one another in union within me; it was a lived experience of bliss and homecoming that made my heart sing and my body pulsate with alive-ness.  I've been experiencing full-body orgasms this year, and I understand now that this has been a direct upshot of the joining of my inner feminine with my inner masculine, becoming Divine as they circled one another and merged.
Oh the delights of the body as expressed through the Sacred Feminine!  Having been more masculine-oriented in my life, the soaking of my arid inner landscape with the nourishing waters of the feminine invites the desert in my belly to flourish into a prolific garden.  The belly holds the keys to the flow of abundance,creativity, playfulness, money ease, and sexuality…as I've come into union, my belly has come online as a potent ally in my success and joy in this life!  What's not to love?!
My observation and experience tell me that lots of us have been operating in our lives from an immature masculine place, unpartnered with the feminine, and the women in my circle of awareness are hungry for something deeper inside of their well of wisdom.  The belly is a location of mysterious power, power that gives us total joy and effectiveness in the world as well as the power to create.  The masculine is one part of the equation and deserves respect, but the feminine demands it, and calls us from a deep place in our psyche as well as in our body.  I LOVE my life because I AM life!
The balance of the feminine and masculine within us creates such an alchemy as to transform our lives into utter magic; I wish this for everyone, not just women.  The men have been damaged by the absence of the Sacred Feminine, too, and deserve the wholeness and bliss that comes from inner union.  Our world seems ripe for love, balance, and people who are spilling over with the joy of fulfilled lives!
To your Joy and Juiciness!
For more informative articles (and direct experience of the Sacred Feminine), subscribe to my blog!
Buy SOUL COMPOST – a memoir of unapologetic healing
For more daily juiciness, please "like" my Illumined Arts page on Facebook!